Automatically Secure Docker Registry at all Edges
Seamlessly secure sensitive application components and intellectual property with data-out protection that runs anywhere.
Secure and resilient containers, wherever you need them.
Docker Registry provides organisations with a centralised location to store container images on infrastructure they control. With Ionburst, organisations can build dynamic security, privacy and resilience into every container image stored, while fully protecting against exposure and data loss.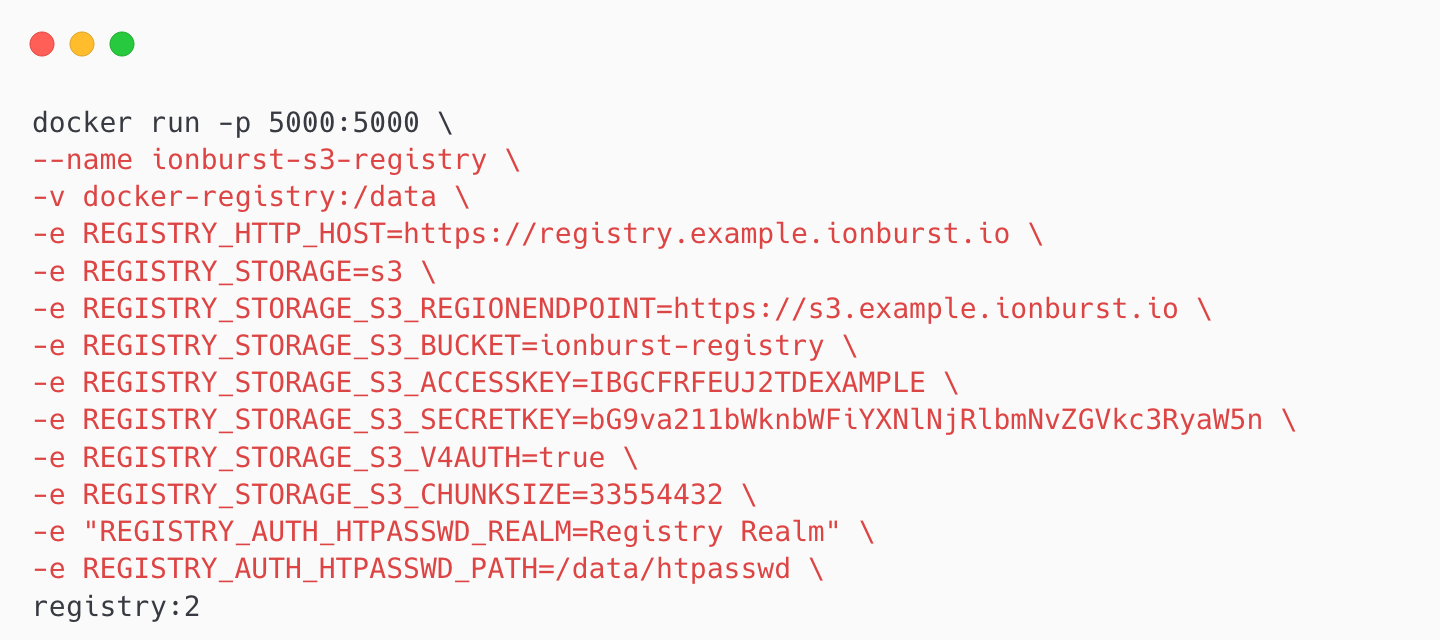 Drop-in compatibility
Get up and running quickly with plug-and-play support for Docker Registry.
Works anywhere
Secure containers in low-power and low-connectivity environments with data-out protection ready for the Edge.
Stay secure
Protect sensitive applications and IP at every point of the software development lifecycle.