Zero-config secure and resilient object storage without the faff
Rapidly deploy secure, private and relentlessly resilient S3-compatible storage in the Cloud, on-premises or at the Edge.
Full data control, in every region you use.
Protecting data across multiple regions often presents organisations with both regulatory and management challenges. With Ionburst, organisations can easily configure data distribution policies to comply with privacy and sovereignty requirements for any region, with continuous data-out security and on-demand recovery built-in.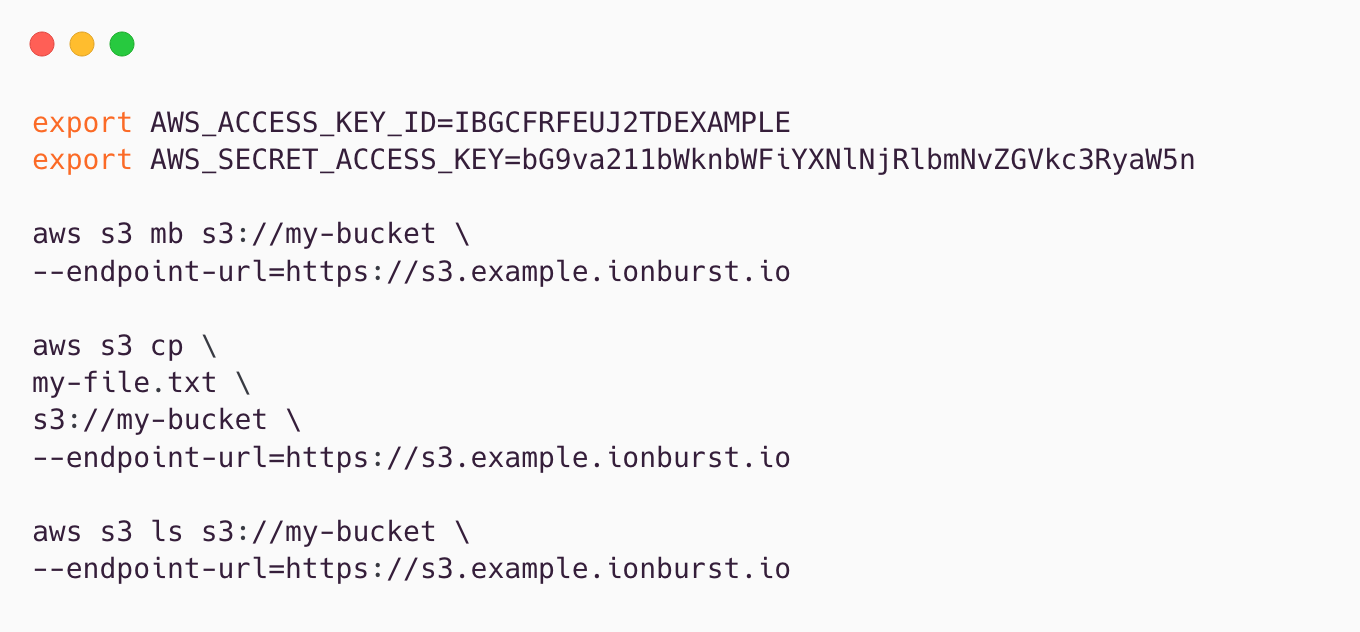 Save time and effort
Replace complex configurations with the secure and resilient-by-default alternative.
Gain control
Help your team deploy a secure and compliant baseline across all environments.
Connect quickly
Advanced data-out protection that works with tools and integrations you already use.